Description
#1 Best Roach Cleaner Crew For Roach & Crickets 
Best Dubia Roach Cleaner Crew For Roach Bins Clean Dubia Roach Colony.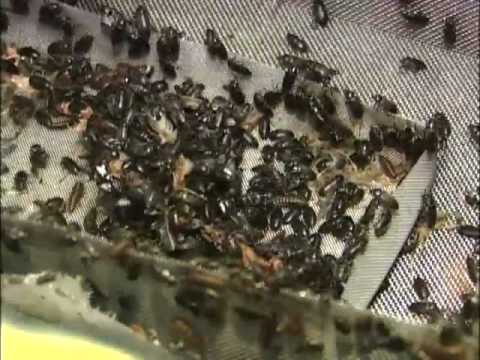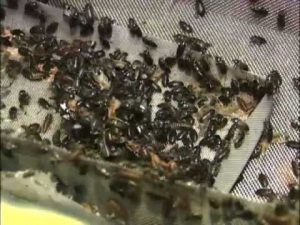 Best Roach Cleaner Crew and for Other Feeder Insect Colonies.  Clean Up Crew For Crickets.  Roach Cleaner Crews Work To Clean The Frass and Waste Material In Your Roach Bins.  They are not a roach killer but live peacefully with your cockroach colony.  This means You Don't Have To Clean as often!
Cleaner Crews Eat Dead Roaches and Prevent The Colony From Smelling.
Having Roach Cleaner Crews Means Your Enclosures Will Not Smell So Much.   Cleaner Crew Bugs Will Eat Dead Roaches and Make Cleaning A Breeze.
Dermestid Beetle and Larvae Roach Cleaner Crews Along With Buffalo Beetles Will Multiply To The Extent Needed In Your Particular Colony Of Feeder Roaches.
Infestation How to Clean Purchase Multiple Colonies For Adequate Numbers.
All Roach Cleaner Crews Ship With A Nutritious Grain Based Roach Food.  Your Roaches Will Enjoy the included nutrition.  The Beetles Will Lay Hundreds Of Eggs In The Grain.  The cleaner crews will eat All dead insects preventing infestation of gnats, flies etc..
Within 30 Days Or So Multiple Tiny Larvae Will Emerge That Are Not Counted.
The Best Roach Cleaner Crews For Roach Bins and Enclosures.  After that, the Cleaner Crews Will Continue To Multiply and Live Synergistically With Your Feeder Roaches.
PLEASE NOTE:
These Cleaner Beetles Should not be used to Clean Skulls.  They are best bowl for dubia roaches.
For Small bone or Skull cleaning projects Consider starting with Only 350+ Dermestid Beetles & Larvae Click Here.
Cleaner Crews Should Only Be kept With Roaches.  Use Them With Roaches That Bear Their Young Live Like Dubia, Madagascar Hissers &, Discoids.
Cleaner Crews Should Not Be Kept With Egg Laying Roaches Like Turkestan Red Runners as The Cleaner Crews May Eat The Egg Casings.
Our 2 Species of  Cleaner Crews Multiply to the needs of your enclosure.  Your Order will have More than enough beetles, larvae and eggs.
For The needs of those who raise Feeder Roaches and desire Cleaner Crews That Work at the Cleaning of Roach Frass, Dead Roaches & Waste Material.
Just Dump The Container In Your Roach Bin and The Beetles Will Work For You.
You Will Find That The Chore Of Cleaning Your Roach Enclosures Becomes Less and Less OF a Necessity.
Roach Bin Cleaner Crews Are a Must Have For a Clean Roach Colony & Those Who Breed Feeder Insects Like Roaches and Crickets.  They will get moisture from Insect Safe Water Gel that you supply to your roaches.