Buy Dermestid Beetles

By Dermestid BeetleWorks™
Dermestid Beetles Work To Clean Skulls For Trophy Quality Mounts.
We Ship to Continental U.S. & Alaska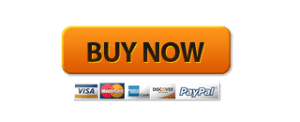 Learn How To Buy Dermestid Beetles
Dermestid Beetle Colony Care & Instructions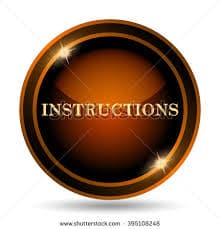 All You Need To Have A Beetles Colony Work To Clean Skulls.
Dermestid Beetles To Go To Work For You
All Super Premium Colonies Are Upgraded To Ship FREE EXPRESS. We Check Your Weather & Hot or Cold Packs & Insulation Are Also Included For FREE
Your Dermestid Beetles Colony Will Include
Generous Overcount of Beetles & Larvae
Additional Frass With Numerous Tiny Larvae & Eggs Included After Count
Bedding (Beetles Lay More Eggs In Proper Bedding)
Packed with Food For Trip To Your Door
Safe Water Gel To Water Beetles (To Prevent Drowning & Wet Bedding)
Water Gel Dish To Offer The Beetle Colony
Buy Dermestid Beetles. A Colony of Dermestid Beetles Work
Try Our Quality Dermestid Beetle Colonies To Clean Skulls For Beautiful Trophy Mounts You Will Be Proud Of. These Flesh Eating Beetles are Called Dermestid Maculatus or Hide Beetles. They Clean Skulls for Taxidermy Purposes. Most Customers Choose to Save Time, Effort and Money. Buy Beetles and Start Your Own Dermestid Beetle Colony, Upgrade Your Existing Colony or Start That New Business By Using Our Healthy Stock of Beetles. Our Beetles are Ready to Work For You at Home or In Business to Make Extra Cash. We have Cultivated them over many generations. With Our Beetles in Your Shop, you can achieve what you Desire. The Dermestid Beetle Colony Will Work to clean All your skulls.
Dermestid BeetleWorks Is the Trusted Source for Taxidermists, Research Labs, Universities, Hunters and Enthusiasts Like You. Many Customers Use Our Beetles to Gather Local Business & Make Extra Cash.
You will find All Sizes of Dermestid Beetle Colonies. Get The Size That You Need to Best Work For You.
Dermestid Beetles Work
By Eating Flesh Therefore, your Dermestid Colony should be prepared for large skull cleaning projects. Prepare Your Colony For Large Projects By Working up to Larger Feedings for 30-45 days. You may also get them working just fine by giving them several smaller projects. After Several smaller projects they will be ready to tackle whatever you throw at them.
Our Beetles Work Better By building up to a large skull cleaning project. Working this way will prepare the colony. By doing this the Beetle Colony will learn to Work most effectively for you.
Try to be sure to buy enough Dermestid Beetles. As Noted, they should be allowed to build up to Work to do the job intended. You can also just Try to Buy As many as you can. This will get the job done quicker.
For Instance
Cleaning a Small Skull with Dermestid Beetles requires 2500 Beetles to clean it.
To Clean a Beaver Skull Use 6-7,000 Beetles.
Cleaning an average Deer Skull Use 12-15,000 Beetles to clean it.
Consequently For Cleaning a Large Skull Like A Bear, Use 25-35,000 Beetles.
Lastly, know that Working With A Dermestid Beetle Colony Requires Buying the Correct Number of Dermestid Beetles. The Correct Number of Dermestid Beetles will allow them to Work Most Effectively. Because of This, it allows your colony to multiply before tackling a project. Uneaten flesh may rot and cause damage to your colony.